BLUE SOX IN THE PROS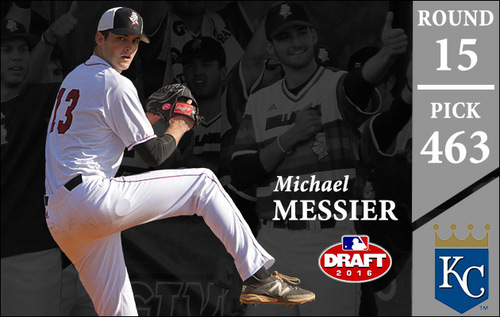 The first Blue Sox team can be traced to the Utica Braves of the Class C Canadian–American League, formed when the former Auburn Bouleys were moved to Utica by Amby McConnell and Father Harold Martin. The Utica Braves were initially a Boston Braves farm team in 1939 and kept the nickname through 1942. The Braves were also affiliated with the Detroit Tigers in 1941 and the Springfield Rifles in 1942.
In 1943, Utica moved up to the Class A Eastern League and became an affiliate of the Philadelphia Phillies. The nickname Blue Sox dates to 1944 when their parent team was unofficially called the "Philadelphia Blue Jays". The Blue Sox of the 1940s played in a ballpark in the northern part of the city called McConnell Field, which was named after the team owner and former pro player from Utica.
Many of the Blue Sox players of the 1940s later became the Whiz Kids of the 1950 National League champion Phillies. Future Philadelphia stars such as Hall of Famer Richie Ashburn, who came to Utica as a catcher but within a month was moved to center field by his manager, Eddie Sawyer, to utilize his speed. Others including Stan Lopata and Granny Hamner all took the field for both Utica and Philadelphia during the late 1940s.
Second Blue Sox team
In their most recent incarnation, the Blue Sox played in the Short-Season A classification New York–Penn League from 1977–2001, with their home games at Donovan Stadium at Murnane Field. The NYPL Blue Sox were established in 1977 as the Utica Blue Jays and were affiliated with the Toronto Blue Jays until 1980. The club was an independent team from 1981 through 1985. The team became an affiliate with the Philadelphia Phillies from 1986–1987, the Chicago White Sox from 1988–92 and the Boston Red Sox from 1993–1995. In 1996 the team became affiliated with the Florida Marlins and were renamed the Utica Marlins. However the team was renamed the Blue Sox the very next season.
Utica joins PGCBL
The Utica Brewers joined the Perfect Game Collegiate Baseball League for the 2013 season. In April 2016, the Utica Brewers changed their name to the Utica Blue Sox. The Blue Sox won the Western Division in 2016 and made it all the way to the championship series, where they lost to the Amsterdam Mohawks.